I know what you're thinking, "plant stem cells, really?". Yes really. It sounds like some sort of new age nonsense but trust me - it's not!
Plant stem cells are proteins found in plants. These cells can be taken from any part of the plant - roots, leaves or stems.
The benefits of using plant stem cells in your skincare routine include: rejuvenating aging skin, reducing wrinkles, lightening dark spots on the face, healing acne scars and burns, and moisturizing dry patches.
It's also important to mention how this ingredient is a natural alternative to synthetic ingredients or animal-derived extracts.
Let's take a closer look at how plant stem cells work to give your skin the vitamins and nutrients needed for a healthy and youthful glow.
Here are 10 reasons you need to find a skincare product that contains plant stem cells, and add it to your routine asap:
1. Plant stem cells promote collagen production, which can give your skin the elasticity it needs to tighten sagging skin.
2. Plant stem cells can also reduce the appearance of lines and wrinkles that are caused by aging and sun exposure.
3. These extracts can also be used to help reduce dark spots, and hyperpigmentation.
4. They can also help with burns or cuts by boosting skin cell turnover which clears away damaged skin cells that cause discoloration.
5. Plant stem cells improve your skin's natural water retention to maintain soft, supple skin.
6. Plant stem cells are vegan.
7. They are great for fighting free radicals, the cause of redness and inflammation.
8. They are perfect for all types of skin conditions including rosacea, eczema and psoriasis.
9. Plant stem cells have properties that make them perfect for brightening skin and improving your complexion.
10. And lastly, plant stem cells can help heal acne by slowing down the production of sebum - a skin care issue that many people suffer from.
The benefits of plant stem cells in skincare are numerous, including reducing the appearance of lines and wrinkles, keeping moisture levels balances and promoting collage production — leaving you with an all-day glow that will make you look and feel younger.
With all this in mind, we rounded up the top plant skin stell formulas that promise to enhance and correct your complexion as they hydrate your skin, brighten and plump. The future of glowing skin is stem cells, and these innovative products are leading the way.
Hydro Stem Cell Moisturizer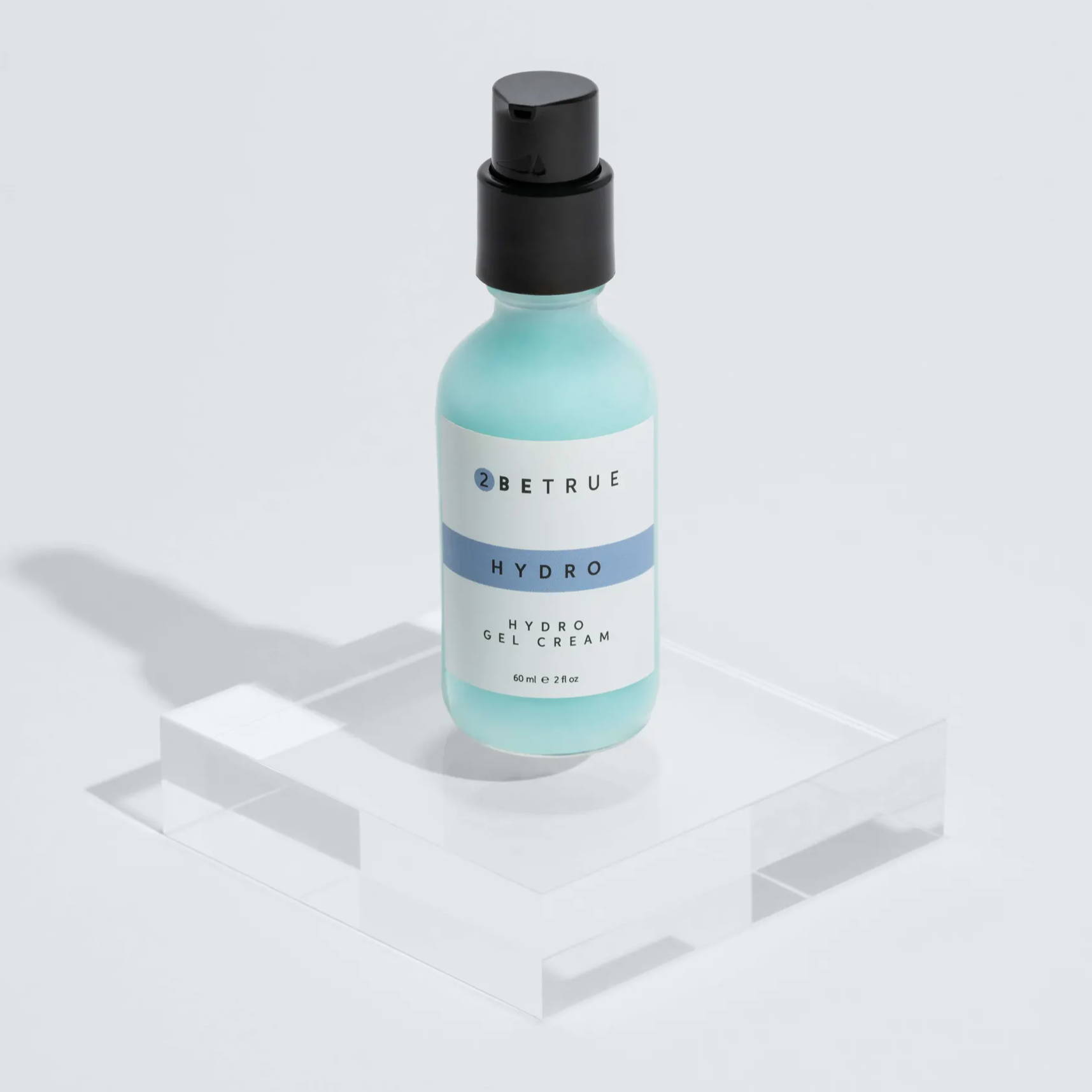 A lightweight gel-cream that features plant stem cells and our botanical hyaluronic acid to help your skin stay moisturized, protected and oh-so-wonderfully hydrated with a dewy glow and soft texture.
Cruelty free and wondrously effective, every drop of precious moisture in your cells is given a serious boost with daily application of this fabulous and high-demand ingredient. Hyaluronic acid is such a big deal that your skin already contains its very own hyaluronic acid store!
What's sad is that this storehouse of moisture declines over time, which makes your skin look thin, saggy and lacking in youthful, plumping substances like collagen. Thanks to high quality plant stem cells, you can easily replace what would otherwise be lost and restore your skin to plump, radiant softness.
We also included MSM, a powerfully effective naturally occuring sulfur that your body is constantly using to keep your connective tissues, hair, nails and skin strong and smooth. It assists the skin rebuilding itself and healing from trauma, often to the tune of scar-free!
Organic aloe further compliments the hyaluronic acid as a skin hydration boosting ingredient, along with plant stem cells boost collagen production and green tea extract to provide a daily dose of anti aging antioxidants.
In the era of not-so-natural pretending to be natural, our Hydro Stem Cell Moisturizer tows a hard line when it comes to quality while also easily competing with popular non-natural products on the market.
With a light blue color, certified organic actives and a natural, organic plant based scent blend, using it is both fun and effective.
Hydro Stem Cell Moistuirzer
Stem PM Stem Cell Renewal Night Cream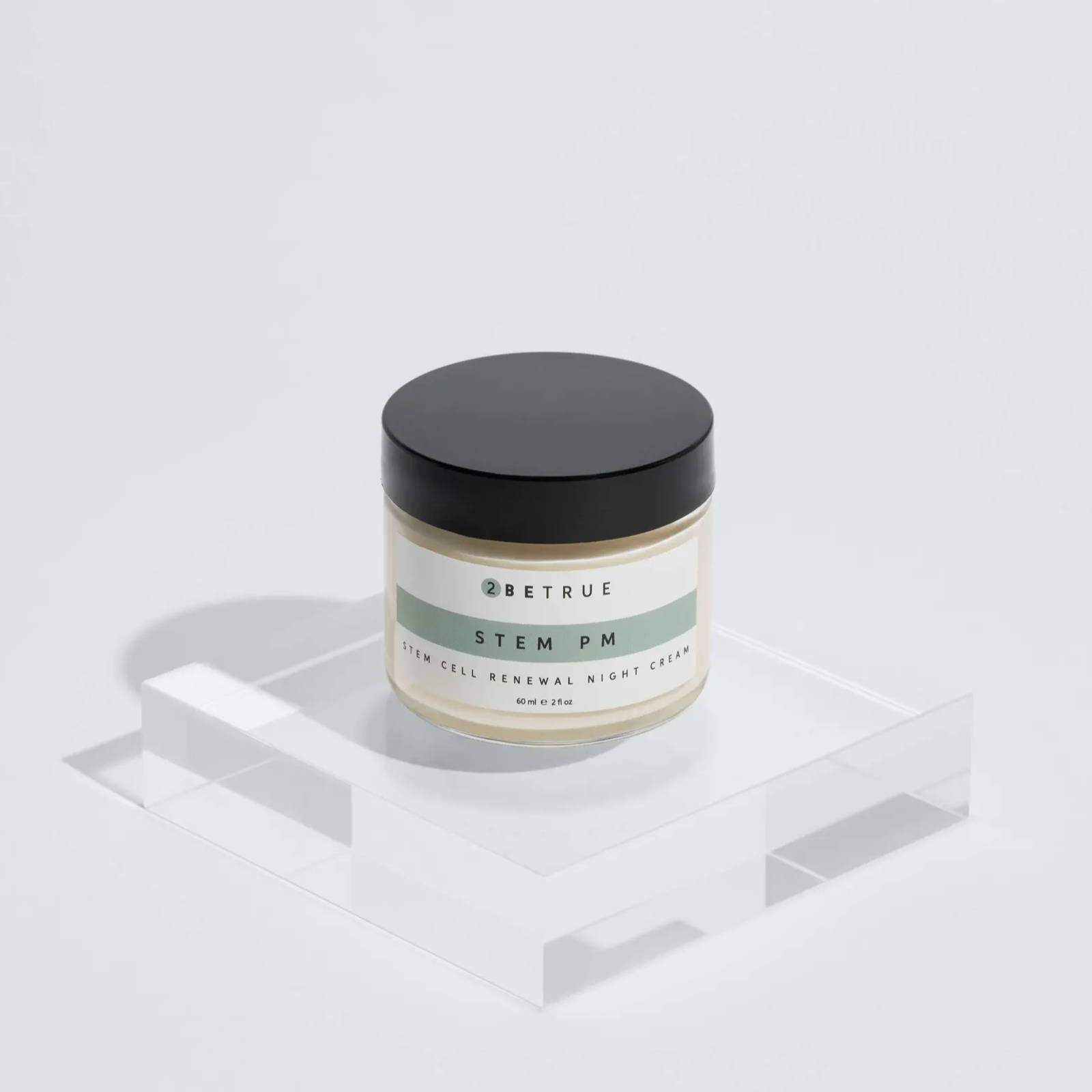 There are a few choice skincare ingredients that deserve the title of Superhero, and there is no doubt that plant stem cells are one of them. They naturally result in youthful vivacity. We've taken these fantastic skincare geniuses and mixed them into an elevated elixir of skincare superstardom with other ingredients like Niacinamide, botanical Hyaluronic Acid and MSM for a multidimensional and spectacularly restorative age-no-more formula.
Stem PM Stem Cell Renewal Night Cream has a lush, nourishing texture that doesn't clog your pores but still provides the kind of care you want in a top-notch night cream.
Stem PM Stem Cell Renewal Night Cream