True Talk
The Power of Vitamin-A Derived Retinol and Why It Deserves a Spot in Your Routine
Understanding Vitamin-A Derived Retinol Welcome to our exploration of the beloved skincare ingredient, vitamin-A derived retinol. It's more than just a buzzword; it's a key player in the realm of...
Read more
5 Essential Oils That Are Like Nature's Botox
Discovering the secrets to youthful, vibrant skin is a journey back to nature. Hidden in the essences of certain plants are miraculous properties that can make your skin look and...
Read more
A Fresh 3-Step Skincare Routine to Start the New Year
The start of a new year is the perfect time to revitalize your skincare routine. With 2betrue's Ageless Skin Trio, you can easily embrace a fresh, effective, and streamlined approach...
Read more
Customizing Your Skincare Routine: Tailoring to Your Unique Skin Type and Concerns
Discover the perfect skincare routine for your unique skin type with 2Betrue's exclusive range. Learn how to identify your skin type, choose the right products, and layer them effectively for radiant,...
Read more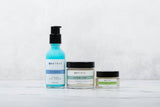 How to Create a Personalized Anti-Aging Skincare Routine
Learn how to create a personalized anti-aging skincare routine, tailored to your skin type and concerns. Embrace a regimen that helps your skin age gracefully and keeps it radiant for...
Read more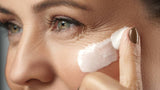 Unmasking Stress: 5 Ways It's Aging Your Skin and How to Stop It
Uncover the connection between stress and premature skin aging and discover actionable ways to protect and rejuvenate your skin. Read on for practical tips and expert advice on maintaining your...
Read more
Load more