The Skin Barrier Repair Guide

---
Your skin is the first line of defense against all sorts of environmental aggressors, so it's important to keep it in tip-top shape.

Sometimes, life gets in the way and our skin barrier takes a beating. Whether it's from exposure to harsh weather conditions or too much time spent on your phone, damage to your skin barrier is inevitable. But don't worry, we're here to help with the ultimate guide to repairing your skin barrier. Here's everything you need to know about how to repair and protect your skin barrier, so you can keep your complexion looking flawless all year long! So let's get started!
What is the skin barrier, and why is it important to repair it.
The skin barrier is the essential gatekeeper of our bodies. It's like the sweet security guard, who with a gentle smile stops all potential intruders from entering. When this precious guard isn't taken care of, we become vulnerable to environmental damage and other skin mishaps. When your skin barrier is damaged, it can cause dryness, irritation or sensitivity and leave you more prone to further damage from external factors. Without proper protection and care, the weakened barrier can also lead to an increase in wrinkles, sagging skin and even infections. That's why it's so important to repair it as often as you can and keep it in top form!
Main benefits of repairing your skin barrier.

Your skin barrier is your key to glowing and healthy skin, so why not show it some extra love and repair it? When your skin barrier is strong, you can look forward to softer, smoother skin texture and a healthy-looking complexion. Not only that, but well-maintained skin also becomes more resistant to environmental stressors like dirt, toxins, and pesky pollution. Lastly – and perhaps most importantly – restoring the balance of your skin barrier means fewer breakouts, as your pores will stay less oily while keeping hydration in. So what are you waiting for? Show your beautiful skin some TLC today — repairing your skin barrier just might be the best way to achieve luminous and healthy skin!
What ingredients help repair your skin barrier.

Wrinkles and other annoyingly visible signs of aging can really put a damper on your beauty, but fortunately, there are some supercharged ingredients that can help restore your skin's natural barrier. Stem cells (derived from plants) are one of these wonder: they help optimize skin renewal, giving you protection from environmental aggressors like pollution and sun damage. Hyaluronic acid, often referred to as "nature's moisturizer" is another must-have ingredient – it helps refill and hold in moisture, ensuring skin stays hydrated and delicious. Finally, don't forget about antioxidants – they limit free radical production and repar the skin from oxidative stress. So get replenishing already – your skin will thank you!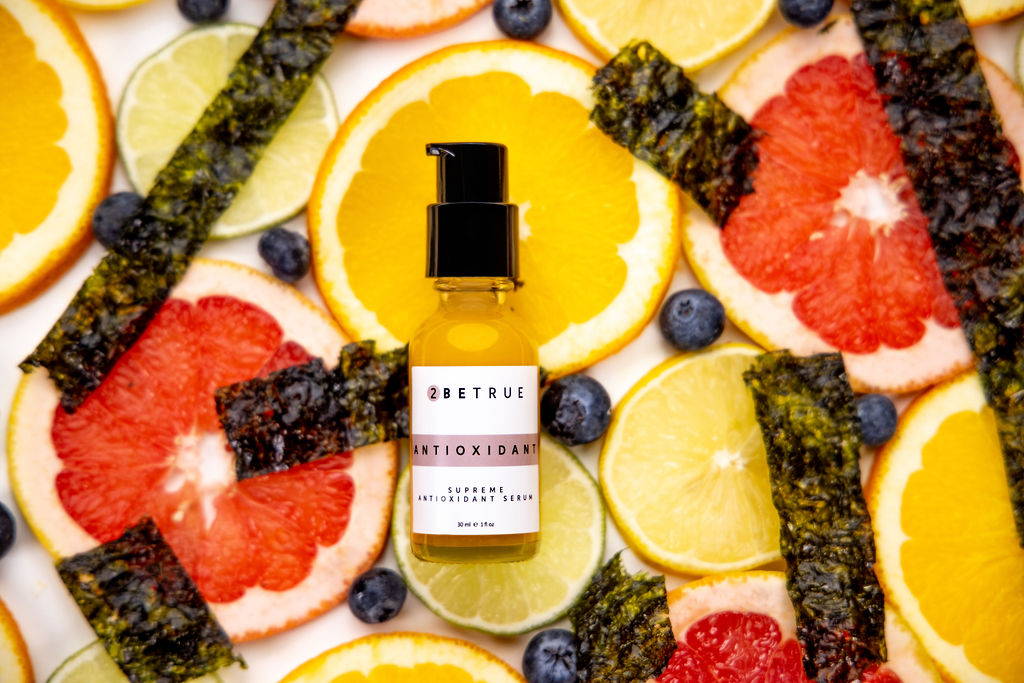 How to prevent further damage to your skin barrier.

Taking care of your skin barrier is a must for keeping your complexion looking healthy and beautiful! There are a few key things you can do to make sure it doesn't get worse. For starters, remember to wear sunscreen daily, even in the winter. You can also use a gentle cleanser that won't irritate your skin, but wash your face no more than twice a day. Also, wear lightweight makeup when possible as heavy formulas can be too harsh. Finally, using an intensive hydrating mask once or twice a week will help lock moisture into the skin's protective layer to keep it strong! Taking proactive steps to prevent any further damage will have you feeling confident and glowing no matter what.
Now that you know all about the skin barrier and how to repair it, what are you going to do with this information? hopefully, you'll start using natural ingredients to help your skin recover from any damage. And if you haven't already, be sure to check out our products page for skincare items that will seal in moisture and keep your skin looking healthy! If you have any questions or comments, please feel free to reach out to us on social media or through our website. We love hearing from our readers and value your feedback!
---